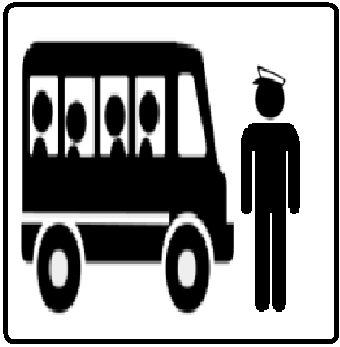 Shuttle Bus Operation System

Bus Operation System (BOS) is designed for hotel operations to manage the shuttle bus services. Bus attendants can use BOS mobile app to record the start and end time of the journey, number of passengers and pieces of luggage, etc.

With accurate and timely data, hotel operations management can generate reports from BOS and gain insights into the shuttle bus services performance. BOS provides information such as the number of passengers, average journey time, average queuing and waiting time as well as the utilization rate of bus capacity for each route. Hotel operations management can make use of those information to improve the shuttle bus services and better allocate the resources

BOS offers functionalities to standardize and streamline the operational workflows with productivity and efficiency enhanced as well as discrepancy and error minimized by automating all manual processes.
Features
Record the bus journey data, such as the departure and arrival time, number of passengers, pieces of luggage using BOS mobile app

Consolidate the recorded data into the bus activity log, and mark the abnormal records

Support online and offline mode for mobile devices, and automatically synchronize data between the BOS mobile app and central database

Allow users to customize multiple pick-up and drop-off stations, point-to-point routes and loop routes

Display real-time and historical information on the dashboard, allowing you to see the bus driving dynamics at a glance, which is helpful for subsequent route planning and bus scheduling

Provide Daily Bus Activities Details per vehicle, Daily Bus Operation Summary for all vehicles, Monthly Statistical Reports and DSAT Reports etc.